Table of Contents
Vicodin Rehab
Vicodin is a combination product that contains both hydrocodone and acetaminophen. The drug is used to treat moderate to severe pain by prescription only. One of its two main ingredients, hydrocodone, can be habit-forming, which is why it is illegal to use Vicodin in any way other than prescribed by a doctor. However, many people still do abuse the drug, which can quickly cause an addiction syndrome to form. In most cases, the only way to combat Vicodin addiction is by attending a rehabilitation program specifically designed to treat addiction to hydrocodone and other opioid drugs.
Vicodin Overview
According to the National Library of Medicine, you should "take hydrocodone combination products exactly as directed" by your doctor. You should not "take a larger dose, take it more often, or take it for a longer period of time than prescribed," or you may start to experience a desire to take more and more. This issue occurs in many individuals who abuse their prescriptions because they enjoy the feelings of euphoria, relaxation, and pain relief that Vicodin and other hydrocodone products cause. Others buy the drug illegally in order to experience these effects.
The Drug Enforcement Agency states, "Hydrocodone is the most frequently prescribed opioid in the United States and is associated with more drug abuse and diversion than any other licit or illicit opioid." Vicodin itself is abused and diverted in high numbers, and the tablets and capsules are often referred to as Vikes by frequent abusers. Because the drug causes desirable side effects, many individuals do not realize how dangerous it is. Vicodin can cause a number of harmful physical side effects, including respiratory depression which can become deadly, and frequent abuse can cause a person to engage in dangerous, drug-seeking behavior that leads to apathy, mood swings, job loss, relationship problems, debts, and even legal issues.
Abusing Vicodin is hazardous and will, in many cases, eventually lead to addiction. If you believe you are already addicted to Vicodin, you should attend a professional rehabilitation program in order to make a positive change to your life.
Don't Wait. Call Today To Get The Best Treatment Options
800-414-5013

Who Answers?
Types of Treatment
Once you decide to attend Vicodin treatment, you will need to choose to either attend an inpatient or an outpatient program. Inpatient programs allow individuals to stay at the facility while they go through their treatment, and outpatient programs provide individuals with more freedom and a flexible treatment program around which they may work their daily schedules. There are advantages and disadvantages to both types of treatment facilities, but it is important that you choose the one which best suits your needs, not the needs of someone else.
Within these two types of rehab centers, three different treatment modalities are often used.
Medication: minimizes withdrawal symptoms, reduces cravings, helps reestablish normal brain functions
Behavioral therapy: teaches patients safer and more effective behavior for coping with stress, fighting cravings and avoiding triggers, gets to the root of why an individual has been abusing drugs, realigns the reward pathway in the brain to respond to positive rewards instead of just those caused by drug abuse
Holistic methods: provide alternatives actions for coping with stress, withdrawal symptoms and cravings, allows patients to explore another side of themselves, utilizes nontraditional methods to stop further drug abuse
In Vicodin rehab, several different methods will likely be utilized to help you stop abusing opioid drugs and build a stronger recovery. A treatment program will be created specifically for you that caters to your needs and uses the treatments most suited to your recovery.
Benefits of Holistic Treatment
There are a number of holistic treatments available for those going through Vicodin rehabilitation, any of which could be suitable for you and your personal needs. Holistic treatment options often include:
Tai Chi
Dance or art therapy
Vocational counseling
Nutritional counseling
Legal counseling
Because there are so many different types of holistic treatments, you are likely to find one or more that suit your needs and provide you with a new activity you can engage in during you addiction treatment. These activities can often promote healing, reduce stress and anxiety, and even replace the use of certain medications or therapies during Vicodin addiction treatment. For example, someone who is uncomfortable at first with talk therapy or does not want to take medication for their withdrawal symptoms could choose an appropriate holistic modality with their doctor that better serves their needs.
However, holistic methods work best when they are part of a full treatment regimen. These treatments often allow patients to express themselves in new ways and restore the self-confidence that can be tarnished by consistent drug abuse. These methods also promote the treatment of the patient as a whole, which is why vocational and legal counseling are often available. With these options, patients can leave rehab in a better place than when they entered it.
Should I Choose Holistic Treatment
It may benefit you to choose holistic rehab, especially if you are open to the possibilities these treatments can provide. If you decide to attend a holistic program, you will receive a number of different treatment options, some of which may be able to provide things traditional treatments cannot.
Inpatient treatment may be necessary if you are experiencing a severe addiction to Vicodin or problems in other areas of your life. For example, if you are suffering from another mental disorder in addition to your addiction, such as depression, schizophrenia, bipolar disorder, PTSD, etc., you may require inpatient treatment. Those who are suffering from severe physical health problems as a result of their drug abuse may also need 24-hour care at an inpatient facility, as well as those who do not have a safety net of friends and family they can count on. Those who do have this kind of support system and no co-occurring disorders can often attend outpatient treatment successfully, especially if they decide to stay with a friend or family member whom they can trust for the duration of their treatment.
How Long Will Vicodin Rehab Take?
Vicodin rehab can last anywhere from a few weeks to a year or longer, depending on the program and the timeline they offer. However, the general consensus is that treatment should last 90 days or longer in order to be truly effective (National Institute on Drug Abuse). Though programs shorter than this length do exist, they are not considered to be fully effective rehab programs and may require additional aftercare treatment.
It is important for you to remain in treatment for as long as necessary and not to leave your program early. If this occurs, there is a chance you may relapse back to drug abuse, an act that, especially with Vicodin and other opioid drugs, can be very dangerous and even deadly.
Each program has its own specific treatment length, which is something you should ask about when you find a facility you like. Once you choose a facility, make sure you agree on a timeline for your treatment with your doctor and stick to that timeline unless you and your doctor both agree that a change is necessary.
What to Expect in Vicodin Rehab
In Vicodin rehab, you will be given a series of tests (blood, urine, etc.) so that your doctor can determine the best course of action as well as your current state of health. Your doctor may also ask you questions about the last time you abused Vicodin and/or other opioid drugs. This information will all lead to the creation of your personal treatment program, which will be catered to your individual needs.
If you are still dependent on Vicodin, you will detox from the drug. According to the Semel Institute for Neuroscience and Human Behavior, "Most conventional treatments of opiate addiction begin with detox, during which the patient is gradually tapered off the opiate while under the care of physicians who can ameliorate the symptoms of withdrawal." However, some patients choose to use holistic methods instead of medications, an option which many treatment centers provide.
Once you have gone through withdrawal, you can begin your behavioral therapy regimen and learn better ways to cope with your addiction and the issues it may have caused in your life. Other holistic methods may also be used at this time to help strengthen your recovery and your sense of self. You will also have a support system of doctors, nurses, therapists, and volunteers who will help you through your recovery. Practitioners of specific holistic treatments, like acupuncturists, yoga instructors, trainers, meditation teachers, art teachers, and legal or vocational counselors will often be available to help you in specific areas and provide additional support.
What Does Vicodin Rehab Cost? Is Insurance Accepted?
Vicodin rehab can be expensive, especially if you decide to attend a private or executive rehab program that provides luxury accommodations and amenities to its patients. Fortunately, insurance often covers rehabilitation costs, but it may only do so to a certain extent. This is why you should contact the facility of your choice before deciding to attend treatment there and ask
What payments do you accept?
Will you accept my insurance plan as payment?
Will there be additional costs?
Do you have a sliding-fee scale for those costs or a payment plan?
If you do not have insurance or you do not have the money to pay for expensive rehab, there are a number of facilities that provide inexpensive and even free rehab. You may need to prove that your income is low enough to indicate need, but someone in a dire situation can attend rehab for free at many programs. Consider your budget and the type of program you would be able to afford before you begin your search.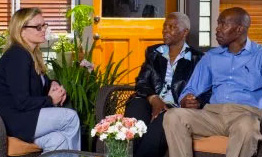 Call 800-414-5013 Today
Who Answers?
Where Should I Go for Help?
It can be daunting to try and find the right Vicodin rehab program, but your loved ones will likely want to help you find the right facility for your needs. Ask the people in your life whom you know want to see you succeed, and as you all look together, it can be much easier to find the right facility.
You can also ask a number of other helpful individuals in your area like
Your personal physician
Medical professionals at your local hospital or free clinic
Volunteers at your community outreach center
Your spiritual counselor (especially if you are looking for spiritually based, holistic rehab)
Members or sponsors at a local support group meeting
Any of these individuals would be likely to know of rehab facilities near you. You can also branch out and search Internet databases for programs out of your city or state. In addition, you can call our hotline any time with questions and concerns about Vicodin addiction and rehab facilities that utilize both traditional and holistic methods.
Vicodin Recovery- What Happens Next?
For many people, the end of rehabilitation does not mean the end of Vicodin recovery. Addiction recovery can take a long time and transitioning out of a treatment program can be difficult, which is why many programs set up aftercare for patients who are leaving. According to the NIDA, "Following stays in residential treatment programs, it is important for individuals to remain engaged in outpatient treatment programs and/or aftercare programs," and those leaving outpatient treatment may also want to attend another type of aftercare program.
One of the most beneficial types of aftercare is attending regular support group meetings. Groups like Narcotics Anonymous, Smart Recovery, and even online circles can be helpful in keeping individuals who have completed Vicodin rehab on the road to recovery. Some individuals may decide to attend another outpatient program or even to stay in a sober living home.
Staying sober after leaving treatment can be difficult, but as long as you stay focused and remember what you learned in rehab, you can avoid further Vicodin abuse and continue to get better every day.
Get Your Life Back
Vicodin can consume your entire life, especially if you have been abusing it regularly, which is why rehab is necessary for those who become addicted to the drug. Make a change today, and find a rehab facility that meets your needs so you can stop abusing Vicodin––once and for all. Call 800-414-5013 Who Answers? toll free anytime for help finding treatment.