Table of Contents
Percocet Rehab
Percocet is a popular brand name medication that contains oxycodone and acetaminophen. This combination of drugs is used to treat moderate to severe pain, and according to the Prescription Monitoring Program, it may also "be used to treat patients who require continuous pain relief due to chronic conditions, such as cancer." Percocet is often very useful in treating instances of intense pain, but oxycodone itself can be habit-forming, especially in instances where Percocet is abused. Percocet is often misused for the ways in which oxycodone may cause euphoria, relaxation, and other side effects when taken in high doses. If a person abuses the drug for more than a few months, there is a strong possibility they will become addicted and require rehabilitation treatment.
Percocet Overview
As stated by the PMP, "Many oxycodone and acetaminophen addicts begin using the drug for legitimate medical reasons––then find themselves unable to quit." While this issue occurs often, another group of addicts abuse the drug solely for its euphoric and other recreational effects. Either way, addiction can develop quickly for those who take more of the drug than they were prescribed or for those who take it without a prescription at all.
Percocet abuse and addiction can cause a number of issues, including:
Physical dependence and withdrawal symptoms
Loss of job
Problems in school
Loss of friends/family members
Uncomfortable and even dangerous physical side effects like constipation, jaundice, liver and kidney damage, etc.
Financial issues
Possible fatal overdose due to respiratory depression
A gateway to heroin addiction
According to the National Institute on Drug Abuse, "Nearly half of young people who inject heroin surveyed in three recent studies reported abusing prescription opioids before starting to use heroin. Some individuals reported switching to heroin because it is cheaper and easier to obtain than prescription opioids."
Drugs like Percocet may cause severe addiction syndromes as well as a number of other harmful behaviors and side effects. Attending a professional rehab program is often the only way individuals addicted to Percocet can make a change and stop abusing this prescription medication.
Don't Wait. Call Today To Get The Best Treatment Options
800-414-5013

Who Answers?
Types of Treatment
There are two main types of Percocet rehab facilities: inpatient-based and outpatient-based. Inpatient programs allow individuals to stay overnight at the facility and receive 24-hour care in a controlled environment while outpatient programs only require that patients visit, often once a day at first. Depending on your needs, one type of program may be more beneficial to you than the other.
Several different types of treatment methods may be used in a Percocet rehab facility. Medications, like methadone, buprenorphine, naltrexone, and/or clonidine, are one such treatment type. Medications can be used to treat withdrawal symptoms and minimize the severity of them. For instance, clonidine "primarily reduces anxiety, agitation, muscle aches, sweating, runny nose, and cramping," according to the National Library of Medicine. Methadone and buprenorphine can also be used for this purpose as well as to minimize cravings by occupying the receptors of the brain that engage with opioids without causing euphoria. Medications can be a beneficial treatment method for Percocet addiction, but many of them also have side effects of their own.
Behavioral therapies like cognitive-behavioral therapy, contingency management, group therapy, etc. are beneficial treatments that allow patients to learn better and more positive coping skills in order to help them avoid the possibility of further drug abuse. In addition, these treatments teach patients how to deal with triggers and cravings for Percocet, lessons that they can use in the real world.
Holistic methods are another treatment type that many facilities currently use to help patients engage with their treatment. These may entail the practice of yoga, acupuncture, Tai Chi, meditation, or other methods like dance or art therapy, exercise therapy, spiritual healing, etc. Herbal therapy and homeopathy are even used in many treatment facilities to help minimize withdrawal and stabilize an individual both physically and mentally. While these are not always utilized, holistic methods can be extremely beneficial.
Benefits of Holistic Treatment
Sometimes, these treatments are considered to be less necessary for recovery, especially because each treatment does not work for every individual. But no one medication works for each person and no one therapy does as well. Some of the benefits of choosing holistic treatments include:
The ability to learn about new activities that are safer and more beneficial than drug abuse
The likelihood that you will find a new way to express yourself through holistic means
The concept that rules holistic treatment, stating that an individual should be treated as a whole instead of just for a handful of symptoms
The focus on stress and anxiety reduction inherent in many holistic treatments
The often strong sense of self-awareness and self-confidence related to the practice of many holistic treatments
The chance to learn new concepts and beliefs as well as to learn more about yourself
No one holistic treatment works for every individual, but once you find the method or methods that work for you, they can possibly give you something traditional treatment cannot.
Should I Choose Holistic Treatment?
Holistic treatments have a number of advantages for many different types of individuals. If you are looking for a program that treats you as a whole individual and does not merely focus on your symptoms, holistic rehab would be a good choice for you. Not only will you learn about different activities and cultures, but you will also become more in tune with yourself. In addition, holistic methods like herbal therapy often have fewer side effects than traditional pharmaceuticals. Choosing a program that implements these methods will give you more options for a well-rounded treatment plan focused on your needs.
In addition, many individuals aren't certain if they should attend inpatient or outpatient treatment. According to a study from the National Center for Biotechnology Information, "Patients with high psychiatric severity and/or a poor social support system are predicted to have a better outcome in inpatient treatment, while patients with low psychiatric severity and/or a good social support system may do well as outpatients without incurring the higher costs of inpatient treatments." This can be a good way to determine whether or not you need inpatient care, but your comfort with a particular program type should be considered as well.
How Long Will Percocet Rehab Take?
In some cases, Percocet rehab can be considerably lengthy, especially if you have chosen a methadone maintenance program that requires you to attend for a year or more. Other facilities, however, provide shorter treatment lengths. Overall, rehab programs that last 90 days or longer are usually more effective than those that last a shorter amount of time.
What to Expect in Percocet Rehab?
When you first enter Percocet rehab, the doctors and nurses there will run a series of tests in order to determine your current state of health and what treatments you will require. You will likely take a blood or urine test to determine if you currently have opioids in your system and if you are still dependent on Percocet. According to the National Library of Medicine, "Other testing will depend on the physician's concern for additional medical problems."
You will then go through medically-assisted withdrawal, where you will be given medication in order to minimize your withdrawal symptoms. Some individuals prefer to avoid taking medications, and in this instance, certain holistic methods may be used to reduce stress and anxiety and to treat other symptoms. Withdrawal often lasts for about a week, although some facilities require a longer detoxification program.
After you are no longer dependent on Percocet, you will begin to receive your addiction treatments. Doctors and nurses will care for you physically and ensure your comfort while therapists will teach you safer and more beneficial behaviors that you can practice after leaving rehab. Holistic treatments can also be a part of your personalized recovery plan, depending on your needs and which treatments are able to benefit you. If you are staying at an inpatient facility, you will stay overnight, while those who attend outpatient treatment will need to stay with a friend or family member who is trustworthy and supports the patient's decision to recover from Percocet abuse.
What Does Percocet Rehab Cost? Is Insurance Accepted?
Many rehab facilities do accept insurance as a form of payment, but depending on the facility and your provider, the insurance may only pay for a certain amount of your treatment program. In some cases, it will only pay for the first half, which is why it is important for you to research these answers once you find a facility that meets your needs.
Some Percocet rehab programs are low-cost or even free. This is necessary because drug addiction, especially addiction to prescription opioids that can be incredibly expensive to illegally purchase, can often lead to debt and other financial problems. You will not want to leave rehab in more financial trouble than you were already in before you attended the program. However, if you do have the necessary funds, there are facilities that provide executive rehab experiences with hotel-like accommodations, spas, gourmet meals, and a number of other comforts.
It is important to make a budget before you choose a Percocet rehab program. Then, when you have found a facility that seems to fit your needs, call and ask about the general cost of their treatment program, any payment plans they offer, and their policies for insurance providers, and consider whether or not your can afford to attend their program.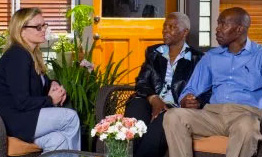 Call 800-414-5013 Today
Who Answers?
Where Should I Go for Help?
A number of people are available to help you find Percocet rehab, especially if you are choosing to stay local. Your personal physician, your friends and family, doctors and nurses at your local free clinic or hospital, and even volunteers at outreach centers in your area can help you find treatment facilities nearby. If you know someone who practices holistic treatments, like herbalism or homeopathy, you can ask their advice, or ask your spiritual counselor if you decide you would like to attend a religious rehab program.
Some individuals do still decide that out-of-state rehab would be more beneficial for them, and this can be a positive choice too. You can branch out by searching the Internet for rehabilitation centers in the area of your choice that fit your needs. In addition, you can call our hotline to learn more about finding the rehab program that is right for you.
Percocet Recovery- What Happens Next?
Recovering from Percocet addiction is not easy and it can often go beyond your initial treatment program. You may require an aftercare treatment of some kind, including attending an outpatient program (for those who are transitioning from inpatient treatment), living at a sober house, or attending support group meetings. It can be difficult to avoid temptation, and taking time to transition from one stage to another is important.
According to Harvard Medical School, addiction "is a chronic disease with no lasting inexpensive cure." However, once you complete Percocet rehab, you will realize you have the skills to fight your addiction and avoid dangerous and problematic behaviors. Living with addiction will become easier, and you will soon be more equipped to stand on your own. When a roadblock does come along, it will be easier for you to recognize that you need help and––and to ask for it––after you have successfully completed a rehabilitation program.
End Your Percocet Abuse Today
Recovery from Percocet addiction is a long process, but the only way to start is to ask for help now. You can stop abusing the drug that is causing physical and mental harm to you, as well as problems at your job, school, and with your loved ones by attending a rehabilitation program that fits your needs and allows you to learn better coping and behavioral skills. With a well-rounded treatment program that provides holistic methods, as well as medication and behavioral therapy, end your Percocet abuse today and begin your road to addiction recovery.