Table of Contents
Opiate Rehab
According to the Substance Abuse and Mental Health Services Administration, approximately 2.4 million Americans are addicted to some form of opiate. Opiates come in many forms both legal prescription drugs and illegal narcotics. Unfortunately, regardless of their form, opiates are extremely addictive. They are the second most abused substance in the United States just behind alcohol. Although there are therapeutic uses for opiates, even they are addictive. It is important to recognize the where the drugs stop being therapeutic and become hazardous.
Opiates are derived from the opium poppy, which was used as a painkiller as far back as ancient China and Greece. It is still in use today in much the same capacity. Unfortunately, the more refined it gets the more addictive it is. This is not to say that pure opium is not addictive. It is because of these addictive properties, that opiates are extremely dangerous. Long term opiate use drains the body of pleasure, causes a person to lose purpose, and can destroy a person's life. It also increases the likelihood of overdose resulting in death.
Don't Wait. Call Today To Get The Best Treatment Options
800-414-5013

Who Answers?
Types of Treatment
There are three basic types of treatment. These three types are often combined to create a comprehensive treatment program. The three types are:
Medication management – Doctors and nurse practitioners use medication to manage withdrawal and treat the original cause of the addiction.
Counseling – Psychologists, psychiatrists, and therapists all employ a wide range of counseling and behavioral techniques to help ease the symptoms of withdrawal and teach the patient to deal with the underlying cause.
Holistic medicine – holistic practitioners of all varieties use a vast variety of techniques to treat the person as a whole.
All of these types of treatment are combined into two basic treatment options. These options are:
Inpatient care – This is care in a residential facility or hospital. All of different types of treatment are done during inpatient care although some facilities cannot offer every subtype of all of the treatments. As with anything, there are benefits and drawbacks to inpatient care.

The benefits are:

The user is away from all triggers and temptations that might lead to relapse,
There is 24 hour access to doctors, therapists, and holistic practitioners.
Many addicts find helping each other both therapeutic and helpful. Many build a large peer supported network while they are inpatient rehab.
Gives many people a feeling of security and safety.

The drawbacks of inpatient care are:

Lack of freedom.
Away from friends and family,
Have to take off of work or school,
People will notice your absence particularly if it is an extended stay,

Outpatient care – is care through a variety of outside sources usually coordinated by a doctor's office, community center, or rehab facility. Outpatient rehab has benefits and drawbacks as well.

Benefits of outpatient rehab:

Gives the user freedom to choose when and how to get help,
Allows the user to work or continue school while getting treatment,
Gives the users a broader range of options and times, and
Lets the user stay with family and friends while seeking treatment.

Drawbacks of outpatient rehab:

More freedom means more temptation and relapse potential,
Less access to care at unusual times such as at night or early morning, and
May have too many options.
Benefits of Holistic Treatment
There are many benefits to holistic treatment. It is important to understand that holistic treatment encompasses a lot of different types of therapy. Some of these therapy options are:
Natural healing,
Animal and garden therapy,
Yoga, Tai Chi, and Qigong exercise programs,
Meditation and relaxation training, and
Chiropractics.
These are all mainstream aspects of holistic treatment. According to the American Psychological Association, many of these therapies are already accessible through a variety of rehabs, counseling sessions, and therapy.
There are some overall benefits of holistic therapies and treatment. These benefits are accessible to all people including those who are in rehab situations. These benefits are:
Holistic therapy treats both the person and the addiction, correcting things that are wrong in the person's life rather than just concentrating on one aspect of it.
It usually costs a lot less than traditional rehab treatment. Although the cost is dependent on the type of therapy, some therapies are more expensive than others are.
This type of therapy teaches a work life balance and how to maintain it.
It usually directly addresses the mind, the body, and the spirit of the persons instead of just selecting one.
There are many other benefits of holistic treatments. Many of these benefits are available to everyone without needing to add another component to the treatment. Although each person is different holistic aspects of holistic medicine works for everyone. Most people find at least one holistic therapy that improves their life. Holistic treatments may also be combined with all other types of rehab treatment.
Should I Choose Holistic Treatment?
Every person needs to at least consider some aspects of holistic treatment. Which aspects depends on the individual person and the intensity of the opiate addiction. Many people practice holistic medicine already without realizing that it is holistic. Yoga and meditation are two of the most common types of holistic treatments.
The choice to study and learn holistic practices is a personal one. You can choose to follow some of its practices and not others. Some people take issue with the spiritual aspect of holistic opiate treatment. Most holistic medicine has some spiritual component. Fortunately, even that component is flexible. It can be tailored to your individual beliefs. As long as you remember that it is important to address spiritual health as well as mental and physical health, the spiritual philosophies of opiate treatment will not conflict with previously held beliefs.
How Long Will Opiate Rehab Take?
How long opiate rehab takes is highly dependent on the individual treatment. Some treatment like the court ordered ones last between two weeks and 28 days. This is normally long enough to get through physical withdrawal and start on a path of counseling, medication management, and other therapies. Standard inpatient therapy might last up to 90 days depending on the treatment facility.
Opiate rehab is a touchy thing. Some people are able to kick the opiate habit quickly, while others struggle with it for years. Usually, people get what they put into the program back out. If you do not participate or work with the counselors, doctors, and holistic practitioners, then it can take a very long time to start on the road to recovery.
Holist therapies are one of the few that are lifelong practices so it stands to reason that a treatment that makes life long changes will continue long after other therapies.
What to Expect from Opiate Rehab Treatment
What you can expect from opiate rehab treatment depends on the type of treatment. Most treatments start with detox. This is ridding the body of the opiate and other toxins. Usually this involves withdrawal symptoms like nausea, vomiting, anxiety, depression, cramps, and other unpleasant symptoms.
After the physical withdrawal has passed the healing begins. People call this the secondary or protracted phase of treatment. This is the phase where you search for and hopefully discover what led up to the addiction. Then begin to treat it as needed. Usually this involves medication replacement or management, counseling, and holist therapies. It can involve just one of these things or all of them.
Truth is, you get out what you put in. It takes most people quite some time to realize this. If you ask a recovering addict about it, they will say the same thing. Most people realize this after several days or weeks of rehab.
What Does Opiate Rehab Cost? Is Insurance Accepted?
The cost of Opiate rehabs varies widely, from free to thousands of dollars per month. There are several factors, including amenities, whether the facility is inpatient or outpatient, and specific services offered. There are three basic categories of Opiate rehabs, based on cost. These include:
Up-scale rehabs – These are privately operated facilities that offer luxury accommodations in serene settings. They are all-inclusive, and offer holistic and alternative treatment options, as well as traditional treatment methods and "perks" such as personal trainers and spas. Typically, they are inpatient only, and are easily the most expensive rehabs, with average prices starting at $30,000 per month.
Standard rehabs – These addiction treatment centers offer less high-end accommodations, and even fewer "perks." However, they still provide all of the necessary treatment options, and many offer holistic treatments for an extra fee. These Opiate rehabs have average outpatient prices of $500 to $1,000 per visit, and inpatient prices of $10,000 to $20,000 per month.
Subsidized rehabs – These rehab facilities are partially, or wholly funded by State or community health departments, or religious or other charitable organizations. They usually offer only the most basic and cost-effective services and treatment options, but a few offer alternative and holistic options. These treatment centers provide care on a sliding scale, or free of charge.
Most Opiate treatment centers will accept private health insurance as payment. However, not all do, and not all treatments may be covered under an insurance plan. The insurance company, and chosen rehab, can tell you whether or not your insurance will work there. You should also be aware that state and local health agencies, religious organizations, and some employers offer financial assistance, as well.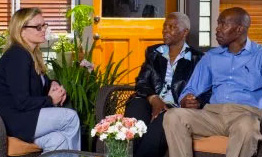 Call 800-414-5013 Today
Who Answers?
Where Should I Go for Help?
Where to go for help depends on your individual circumstance. Some people feel most comfortable when speaking with family and friends, while others feel better when speaking to a professional doctor. Where you go for help is not as important as the decision to get help is. Other places that you can ask for help with treatment are community resource centers, hospitals, and rehab centers. You can also ask recovering addicts for their help and experiences. Some holistic treatment centers have sponsors for recovering addicts. These sponsors can offer advise and help you in your search for support.
Opiate Rehab Recovery, What Happens Next?
What happens next is really up to you. You can do some research and make a plan for your recovery or you can seek a doctor or friend's help to find the program that works for you. Realizing you need help with treatment is the hardest step that you will take. The rest is just a matter of planning and developing the contacts, lifestyle, and habits that will see you through your recovery.
Isn't it Time to Get Help?
If you are reading this article, it means you think that you might need help. The next step is to find the help that you need. Medication management, holistic therapy, and counseling are all tools that you can use to take your life back.