Table of Contents
Norco Rehab
Although it is not a well-known name, Norco is actually a brand name for a mix of hydrocodone and acetaminophen. Doctors prescribe it for temporary pain, such as a toothache or after a minor surgery. Norco is in the opioid class of painkillers and is subject to abuse. According to the National Institute on Drug abuse, opioid painkillers such as Norco are very easy to become dependent on.
Norco and other drugs of this class are unique in that even people who use it as directed can easily become dependent on it. This physical dependence usually leads to addiction and abuse. People who are abusing Norco often exhibit drug seeking behavior and eventually allow the addiction to control their lives. The consequences of this are overdose, loss of income, loss of family and friends as well as loss of self respect. Once addiction begins to affect your life, you may want to seek treatment. When you look into treatment, it is very important to know all of your options.
Don't Wait. Call Today To Get The Best Treatment Options
800-414-5013

Who Answers?
Types of Treatment
The first choice that a Norco addict faces is whether inpatient or outpatient treatment is best. When choosing between these two treatment locations, it is important to understand the benefits and drawbacks of each.
Outpatient treatment is a treatment type that requires you to go to treatment on a daily, monthly, or weekly basis. Some of the benefits to outpatient treatment are:
it allows you to remain at home during treatment,
you can maintain your regular schedule despite receiving treatment for addiction,
it is more private and less invasive than inpatient treatment,
you remain with your family and friends,
there is a broader range of care options,
it is less structured and easier to work around your current life, and
it is less costly than inpatient treatment.
As with anything, there are drawbacks to outpatient treatment. These drawbacks are:
there is more freedom and therefore more risky,
you have to keep up with multiple appointments for medication management, therapy, and holistic treatments,
there is less structure,
most of the appointments have to be during business hours, and
there is less peer and counselor support.
Most rehab programs at least begin with inpatient treatment. Inpatient treatment is usually conducted in a residential facility or hospital. During inpatient treatment, you stay at the facility for your treatment. The benefits of inpatient treatment are:
it is easier to go through physical withdrawal in an inpatient setting,
the therapy and holistic programs are structured,
you can apply your full concentration to the program without the distraction of:

family and friends,
work,
school, and
access to the drug.

you build a solid support network during inpatient treatment,
you do not have to worry about cooking, cleaning, or work, and
it allows access to counselors, doctors, and therapists on a 24 hour basis.
The drawbacks of inpatient treatment are:
for at least a few weeks, you are away from your job, family, and friends,
you still have to deal with triggers when you leave inpatient rehab,
there is less variety, you have to only use the treatments the facility has available, and
you might lose your job or have issues with school due to absences.
Regardless of whether you are more comfortable with inpatient or outpatient treatment, each type offers medication management, holistic therapy, and counseling in varying degree. Norco treatment is not usually dangerous but carries a high risk of relapse so it is important to make sure that you choose the treatment or combination of treatments that offers you the best chance of success. Both types of treatment help with Norco dependence and addiction.
Benefits of Holistic Treatment
One treatment type that is getting more and more recognition is holistic treatment or holistic medicine. Holistic medicine involves treating the whole person to solve addiction rather than just treating the symptoms of the addiction. Many people prefer holistic treatment because it takes them as an individual person and not just a disease. Some of the therapies available in holistic medicine are:
Art and music therapy,
Animal assisted therapy,
Chiropractics,
Herbal medications,
Whole life and spiritual counseling,
Tai Chi, yoga and Qigong which are structured forms of exercise,
Meditation, and
Many more.
Although each holistic therapy offers its own benefits, there are some overall benefits of pursuing holistic treatments. These benefits are:
If you've failed at rehab previously it offers alternative techniques,
Usually has less side effects,
It sometimes is a lower cost alternative to traditional treatments,
Gives a person a unique awareness of how their physical health is connected to mental and spiritual health, and
It treats the symptoms and causes of the addiction as well as the life circumstances that resulted in addiction.
Many holistic practitioners also believe in a spiritual side to Norco rehab. This involves believing in something other than yourself. This higher power offers comfort and solace during the worst of withdrawal and helps to guide a person towards enlightenment. Many holistic practitioners believe this higher power is inside of everyone and that all people have the innate ability to heal themselves and others. One of the benefits of holistic medicine is that it can combine the body, mind, and spirit to treat all people, encompass every belief, and accept everyone without judgment.
Should I Choose Holistic Treatment?
Which treatment you choose is an individual decision, no one can tell you whether to choose holistic treatment or not. There are some very good reasons to choose holistic treatment. Some of the main reasons why a person would choose holistic treatment over or combined with other forms are:
It might work when using other treatment methods alone failed,
It is easily combined with the other types of treatment for a more comprehensive program,
Holistic treatments and medicine have been around for centuries,
It treats every aspect of a person and teaches balance and lifelong health practices,
Many holistic medications do not carry the side effect that traditional ones do.
Each person's struggles with addiction are unique. Holistic medicine treats them as such. Many people feel like a disease or a number when they attend traditional rehab therapies. Holistic medicine is tailored to the individual rather than the addiction. It often offers treatment without judgment of past deeds or misdeeds.
How Long Will Norco Rehab Take?
The simple answer to how long Norco rehab will take is that it depends on the individual. Normally physical withdrawal and recovery only takes a few days but just beating the physical aspects of addiction usually only leads to relapse. Recovery from the mental and situational aspects of addiction takes much longer.
Most people expect to be in inpatient rehab 30, 60, or 90 days. These are the court ordered standard lengths. In reality, true rehab takes much longer. This is why a combination of inpatient, outpatient, and holistic treatments are often recommended.
What to Expect from Norco Rehab Treatment
The only thing you can expect from Norco rehab treatment is what you put into it. If you put the effort into recovering, you will recover.
The first part of rehab is normally conquering the physical withdrawal. Physical withdrawal for Norco involves:
nausea,
vomiting,
cramping,
anxiety, and
depression.
These symptoms normally disappear after a few days. In rehab, doctors and holistic practitioners use medications to help you with these symptoms. After physical withdrawal, you begin a program to help alleviate the cravings and help you discover the cause of your addiction.
Counselors and therapists use both traditional and holistic treatments to help you make the changes to your lifestyle that will keep you from relapsing. Some of these changes are accomplished through counseling while others may be through meditation, exercise, and other holistic therapies.
What Does Norco Rehab Cost? Is Insurance Accepted?
The cost of Norco rehab depends on a few factors. These factors are:
the type of rehab,

Inpatient rehab costs more than outpatient and both come in three levels of treatment.

Luxury rehabs can cost over 100,000 per month,
Midrange rehabs can cost between 20,000 and 70,000 per month, and
Government based rehabs have fees based on a sliding scale.

Outpatient rehab is a bit different. The prices are similar for full service rehabs but you can pick and choose exactly which treatments you want to engage in. This cuts the cost considerably and allows you to pick and choose which services you want to pay for.

The length of treatment, the longer the rehab, the more it costs.
There are many options available when paying for rehab. Most rehab centers accept insurance. It is important to talk to your insurance companies and the rehab's financial counselors about whether your treatment will be covered or not. In addition, many rehabs have financial assistance available for low or moderate income patients others operate on an income based fee schedule.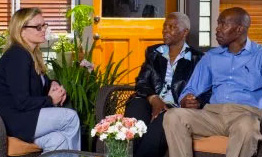 Call 800-414-5013 Today
Who Answers?
Where Should I Go for Help?
You can go many places for help, each rehab center has its own procedures for admissions. Some people choose to go to their friends and family, while others choose to go:
to a hospital – hospitals often house state run rehabs or have access to treatment centers,
to a doctor – doctors can judge your level of addiction and help you decide which programs are the best,
to a therapist – many therapists know of or work for licensed rehab facilities, or
to a community center or action agency.
There are a number of help lines available through the Substance Abuse and Mental Health Services Administration as well.
Norco Rehab Recovery, What Happens Next?
The Centers for Disease Control calls painkiller abuse an epidemic and those addicts who overdose causalities of the disease. People who relapse back into Norco abuse are often at risk of overdose. Making the decision to seek treatment is the hardest step on the road to recover. After seeking treatment, it is just a matter of following a recovery program. Holistic recovery programs teach valuable life longs skills that help you get your life back. These programs combined with traditional treatment methods help to stop the addiction, discover the cause, and teach you how to achieve balance in your life. This balance works helps to prevent you from relapsing and returning to the Norco as an escape.
The Time to Get Off Norco is Now
By seeking treatment now, you stop the threat of overdose, the long term effects, and the stigma of addiction. You will be free to get your life back. The only thing that you have to do is take the first step towards recovery.