Table of Contents
Narcotic Rehab
Narcotics are drugs that dull the senses and are defined by the DEA as referring to "opium, opium derivatives, and their semi-synthetic substitutes." The use of opium to numb pain and for other remedies goes back for thousands of years. Nearly as old as these references, are the notations to the adverse effects of opium abuse and addiction potentials.
Narcotics are abused for the euphoria and relaxation effects they produce and once a person develops a tolerance and dependency to them, abuse becomes a necessity to stave off the extremely painful and unpleasant withdrawals.
Narcotic rehab takes a holistic approach to a give the individual the care and treatments they need to detox from the narcotics, obtain optimal health, and make positive and drug-free lifestyle changes to achieve sustained abstinence and improve their overall quality of life.
Don't Wait. Call Today To Get The Best Treatment Options
800-414-5013

Who Answers?
Types of Treatment (Inpatient vs. Outpatient)
In an outpatient narcotic rehab, patients are able to participate in a structured program with meetings and treatment schedules that allow them to remain involved in their family, work, school, and other social obligations. Outpatient narcotic rehabs offers many of the same treatment components as an inpatient narcotic rehab including safe, comfortable, and controlled detox, counseling, and behavioral therapies, but, may be limited in resources to manage special or intensified treatment needs.
Inpatient narcotic rehabs are residential environments where patient stay in the facility 24 hours a day and around the clock access to services and essential resources are provided. Counselors, medical and psychiatric specialists, and other staff members work closely together to provide the most support for the patient as their various needs that arise. These programs are more restrictive of outside influences to use, providing an atmosphere where the patient can focus on themselves and their recovery.
Benefits of Holistic Treatment
The consequences of narcotics use can be far-reaching affecting the mind, body, and soul and research shows that imbalances in any one area of a person's life can lead to adverse conditions in other areas as well. Since narcotics numb the senses and change the way the brain functions, addicts tend to become unable to recognize the over-lapping effects of their narcotics abuse.
The healing process can take on many avenues in holistic narcotic rehab. Nearly every patient will benefit from proper nutrition, rest, relaxation, recreational, complimentary, or alternative therapies in addition to the traditional treatments of a safe and comfortable detox with counseling and behavioral therapies. More importantly however, is that holistic treatment involves caring for the whole self of the patient and not merely their narcotic abuse and dependency. In a narcotics rehab, the benefits of holistic treatment may include:
Relief from cravings and withdrawal symptoms
Renewed awareness of self ambitions, morals, and values in life
Strength and stability in physical, psychological, and emotional health
The rebuilding of confidence in self and trust in others
Alternative remedies to pain
Rebalancing perspectives and worthwhile goals
Renewing relationships and better communication practices
Should I Choose Holistic Treatment? (Inpatient or Outpatient?)
According to the NIDA," Matching treatment settings, interventions, and services to an individual's particular problems and needs is critical to his or her ultimate success in returning to productive functioning in the family, workplace, and society."
An outpatient narcotic rehab can leave a patient vulnerable to influential triggers when they return to their home environments and no matter how strong their willpower to cease narcotic abuse may be, their willpower is usually diminished after only a few days of taking the drugs. Outpatient rehabs may also be limited in the services they are able to provide through in-house staffing and resources. Although they may be affiliated with outreach advocates, the wait time for services may be longer. One of the primary reasons substance abuse treatments are prematurely terminated is because the patient feels their needs are not being met.
Inpatient narcotic rehab is appropriate and recommended for those who:
Have a history of relapse and prior unsuccessful treatment attempts
Have compromised health or are pregnant
Need intensified or specialized services for co-existing physical or mental health issues
Have a lack of safety in their home environments such as being homeless or victims of domestic violence
Would be unable to commit to time away from family, work, or other obligations
How Long Will Narcotic Rehab Take?
Narcotic rehab timelines will differ by facility, patients, and treatment goals. Like any other chronic illness, treatment durations can be unpredictable and dependent on the severity of the conditions. Holistic treatments promote lifelong changes in the patient's habits and perceptions and most holistic and traditional counselors will agree that the length of narcotic treatment depends on the recovery progression of the patient.
Most narcotic rehab programs are 30, 60, or 90 days in duration with 30 day programs focusing on detox and the strategies to minimize adverse cravings and withdrawals. According to the NIDA, "Research indicates that most addicted individuals need at least 3 months in treatment to significantly reduce or stop their drug use and that the best outcomes occur with longer durations of treatment."
Narcotic rehabs lasting 60 or 90 days are better suitable to identifying underlying issues that can lead to higher relapse risks if treatment is ended too early. Relapse rates are very high for narcotics and the struggles to maintain abstinence may result in the need for an extended period of time in a peer-supportive environment for several months or longer.
What to Expect in Narcotic Rehab
In a narcotic rehab, you can expect to be treated with compassion and integrity throughout the course of the following:
Intake – Includes an orientation to the program to understand the program details and compliance requirements with preliminary assessments of narcotic and poly-substance abuse histories and patterns, medical and psychiatric evaluations, and the determination of treatment goals.
Detox – Narcotic withdrawals can be extremely painful and unpleasant including nausea, muscle aches, chills, sweats, vomiting, and diarrhea. The longer a person uses the drugs, the greater their tolerance and the severity of the symptoms can be. While some of the worst symptoms can be reduced through support, guidance, and medication assistance, it's really a matter of time in abstinence that makes recovery possible.
Addiction Therapies – Counseling and cognitive-behavioral therapies are traditional psychotherapy interventions that are geared toward helping the patient to identify and mitigate maladaptive thoughts, emotions, and behaviors. These practices are typically, combined with family and group counseling sessions that help to improve social functioning while the patients learns to cope with cravings and avoid triggers that would lead to relapse. In a holistic narcotic rehab, these treatments are enhanced by holistic methods that can be powerful abstinence reinforcements.
Specialized Treatments – Co-existing physical and mental health disorders are common and narcotic rehab providers recognize that these critical conditions must be addressed in order for full recovery potentials to be successful. Traumatic experiences such as domestic violence, rape, neglect, and life-threatening diseases including HIV, AIDs, and hepatitis are conditions where specialized treatments are absolutely necessary in an effective narcotic recovery.
After-care Services – After-care services help to reduce the risk of relapse once formal treatment ends. Participation in mutual support groups such as Alcoholics Anonymous or Narcotics Anonymous can be substantial life-lines helping to sustain recovery, but, having access to services in case relapse occurs is better. Remember, relapse should never be considered a failure, but, rather as a need to try again. For those who need additional counseling or extended care, a wide range of options exist in holistic rehab practices.
What does Narcotic Rehab Cost? Is Insurance Accepted?
The cost of narcotic rehab varies by facility, amenity offerings, durations of treatment, and services provided. Generally, an inpatient narcotic rehab would be more expensive than an outpatient rehab because they provide food, housing, and 24 hour access to care and professional staff member services. Some rehabs offer private, exclusive, or luxurious accommodations that can add to the comfort of the patient at a higher cost ranging anywhere from $1,000 to $5,000 a day or more.
Outpatient narcotic rehabs provide treatment on a daily, weekly, or monthly basis, but, they do not provide overnight treatment. Fees are based on individual requirements and the type of treatments they participate in. Many outpatient services offer payment plans based on a sliding scale fee and are funded through grants to offset patient costs. Both inpatient and outpatient treatment facilities accept insurance, but, the types and plans will vary by facility. It's best to check with your insurance provider and the facility directly to know exactly what options are available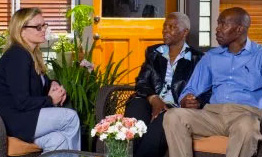 Call 800-414-5013 Today
Who Answers?
Where Should I Go for Help?
There are many places you can go for information and help including:
Contacting local hospitals, community health centers, and your physician
Contacting a narcotic rehab center
Talking to your insurance provider
Asking family and friends for help
Attending local Alcoholics Anonymous or Narcotics Anonymous meetings
Visiting the SAMHSA's Substance Abuse Treatment Facility Locator at 1-800-662-HELP (4357) or http://findtreatment.samhsa.gov.
Narcotic Recovery- What Happens Next?
In narcotic recovery, what happens next is up to you. Recovery is motivated by changes and making the right choices in your life. Things will get easier with time in abstinence and a counselor or holistic practitioner can help you best accomplish your treatment goals, but, as with any addiction, the road to recovery is never over when treatment ends. It takes long term persistence and constant awareness to not fall back into the same old behaviors.
Are You Ready for Help?
If you are tired of battling the daily need to seek, obtain, and use narcotics, there is hope. Treatment is possible and a new life is waiting for you.