Table of Contents
Crystal Meth Rehab
Meth or crystal meth is one of the more popular drugs today. According to the National Institute on Drug Abuse, meth floods the brain with dopamine. This is one of the chemicals that controls pleasurable sensations. When someone uses meth it causes damage to the brain, changing it so that it is more difficult for people to feel pleasure. This causes people to use more and more of it, a behavior known as chasing the high. When someone using meth gets addicted they begin to lose sight of what is important to them. Their life becomes about the drug. If you suspect you are addicted to meth, it is time to seek treatment before it is too late.
Don't Wait. Call Today To Get The Best Treatment Options
800-414-5013

Who Answers?
Types of Treatment
There are three basic types of treatment for meth rehab. Each of these types has its own merits and drawbacks and is available in two ways. These types are:
Medical management rehab therapy – this is care managed by a doctor. Most of these therapies consist of using medical science to ease withdrawal, stop addiction, and treat the cause of addiction.
Counseling and psychotherapy – this is care sometimes managed by a doctor and combined with medication. It includes different forms of counseling and life management techniques to beat addiction, treat its cause, and prevent relapse.
Holistic therapy – holistic therapy is a bit different from standard treatment practices. Holistic therapies involve treating the mind, body, and spirit of an individual. The types of holistic therapy are normally combined with medication and counseling. According to the American Psychological Association, many medical and psychotherapy practitioners already use a variety of holistic therapies in their practices.
Most rehabs combine these practices in three different ways. These ways are inpatient, outpatient, and combination.
Inpatient rehab therapy – this type of rehab is residential, meaning the patient stays, eats, and sleeps at the facility. They are not supposed to leave and are kept relatively isolated from the outside world until they are ready to handle returning to normal life. They learn how to deal with situations where they might relapse before they are placed in the situation.
Outpatient rehab therapy – this type of rehab gives people the option of remaining at home, school, and work. A rehab center or doctor coordinates therapy sessions, holistic learning, and doctor's appointments but the patient goes home after completing each session. Unfortunately, this type of rehab often exposes patients to triggers and many relapse before completing the program.
Combinations of inpatient and outpatient therapies – inpatient and outpatient therapies are easily combined. Some patients start with an inpatient stay while they detox from the emotional and psychological addictions. Then they continue their therapy in an outpatient setting. This combination is said to be the most successful at preventing relapse because there is support after inpatient therapy and they learn to deal with their triggers before actually confronting them.
Every person is an individual needs to find the combination of therapies that works the best for them.
Benefits of Holistic Treatment
One of the primary benefits to holistic treatment is that a person can use each type of treatment in a variety of ways. Unlike medication management and counseling, holistic therapies are useful for almost all life situations. Doctors and counselors alike are already practicing many holistic treatments. A few of these are:
Meditation and relaxation techniques,
Yoga and Tai Chi for exercise and as a meditative practice,
Massage and touch therapy for stress and anxiety, and
Dietary supplements and herbal teas for more physical symptoms.
Each of these therapies also works to support addiction treatment. Many people already use them without realizing.
Another benefit of holistic treatment is that the treatments themselves solve several problems at once. They are designed to help with a variety of issues and can be used to help you find what your life should be without the drug.
Should I Choose Holistic Treatment
Most people find that a combination of treatments is right for them. Rather than just choose holistic therapy, medication, or counseling it is possible to have all three. Many meth rehab facilities offer aspects of each type of therapy as inpatient and outpatient services. There is no reason to choose between the different types of therapy when you can choose aspects of each. Some of the holistic therapies offered are:
music therapy,
spiritual counseling,
meditation,
chiropractics,
relaxation,
massage,
yoga,
tai chai, and
qigong exercise therapy.
Traditional counseling therapy offers:
cognitive therapy,
group therapy,
group guided therapy,
behavioral workshops,
life skills training, and
individual counseling.
This leaves only the choice between inpatient and outpatient practices. Many of these therapies are offered in both settings. When wondering if you should choose holistic therapies for meth rehab, you have to remember it is not about choosing between the therapies but rather which therapies are likely to work for you.
How Long will Meth Rehab Take?
Rehab is a process. Some people are able to go through the process in a matter of weeks, while others it takes months. Court ordered inpatient rehab is normally for a set period of time but this timeframe does not take into account full recovery, just recovery from physical dependence. It is up to you to continue to progress until you are completely free of the emotional, physical, and psychological aspects of meth.
A few factors affect the time it takes to go through a rehab program. These factors are:
length of use,
quantity of use,
type of use, and
desire to stop using.
Never underestimate the power of motivation. Some people come to meth rehab sick of the problems meth causes and want to change, while others just want to give the appearance of sobriety.
Holistic programs are different in that they are not dependent on the addiction. Many holistic practices help a person move past the cause of the addiction and into improving other areas of their life. Because of this, holistic rehab may continue and morph into a lifelong practice, changing habits instead of just changing the circumstance.
What to Expect in Meth Rehab
Each rehab clinic is slightly different but there are some things that are common between them. You can expect the first part of your rehab to be about conquering the physical symptoms of meth addiction. There are doctors, counselors, and holistic practitioners there to help you.
The second part of rehab is to learn to live without the drug and to get your life back. This involves counseling sessions, group therapy, and behavior modification. In a more holistic rehab it will also involve holistic therapy and training on how to balance your life. In this part you try to find out what caused you to become addicted in the first place and correct it, counseling and holistic therapy can help you do this.
What Does Meth Rehab Cost? Is Insurance Accepted?
There are many costs associated with meth rehab. The costs can range from extremely low income based costs to hundreds of thousands of dollars. The reason for this range is the different levels of luxury. Some rehabs billed as luxury rehabs offer an almost spa like atmosphere while others contain just the basics. This is not to say that all of the extras are needed to recover.
When you choose a rehab make sure that it has the programs that you want including all of the holistic therapies you think might help. Both inpatient and outpatient rehabs have sliding scale services, it does not hurt to speak with a financial counselor at a rehab to find out how you can afford it.
Insurance often covers a portion of meth rehab services. Speak to your insurance company and the rehab to find out if your insurance will help to defray the cost of a higher end rehab.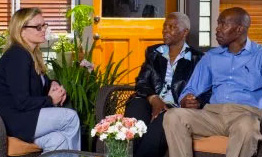 Call 800-414-5013 Today
Who Answers?
Where Should I Go for Help?
Where you go for help depends on whom you are most comfortable going to. Many people can help you find the rehab program that is right for you. You can talk to friends, family, doctors, counselors, and your local health clinic. Most of these people are capable of providing you with the tools that you need to find the rehab program you need to get off meth.
Meth Rehab Recovery, What Happens Next?
After a typical rehab program, you apply what you learned in rehab to the problems you have outside of rehab. The therapy and holistic practices you learn during rehab are useful for many life situations. Although you might feel lost after leaving a structured program, a good rehab will prepare you to face this. You use these tools to rebuild and keep yourself from relapsing.
Are You Ready to Get Your Life Back?
Realizing that you need help is the first and hardest step in recovery. When your meth use is becoming a problem, then it is already starting to destroy your life. Isn't it time to take your life back and return to the things that you enjoy most. We can help you find treatment. Call 800-414-5013 Who Answers? toll free anytime.