Table of Contents
Crack Rehab
According to the National Institute on Drug Abuse in 2008 there were approximately 359,000 people were using crack. Most of these are adults between the ages of 18 to 25. It is said that crack is addictive after only one use. It floods the body with pleasurable chemicals. Unfortunately, it is one of the illegal drugs that destroys your entire life. Addicts spend their days chasing the high and forget about family and friends. They forget about everything except for the drug. This is why it is important to seek treatment when you first find that you have a problem with it.
Don't Wait. Call Today To Get The Best Treatment Options
800-414-5013

Who Answers?
Types of Treatment
There are three main types of treatment recognized by the American Psychological Association, the National Institute on Drug Abuse, and courts across the nation. These types are:
Medical therapy – this includes medical treatment of underlying disorders and drug replacement programs.
Counseling – this includes behavioral therapies to reduce symptoms of drug addiction, remove the causes, and change life patterns that create conditions where it is easy to relapse.
Holistic therapy – holistic therapy is more about making life changes instead of just treating the addiction. It includes practices such as relaxation and meditation that help you cope with more than just the problems created by the addiction. Many doctors and therapists already use holistic therapy in their practice according to the American Psychological Association.
Each of these therapies is available in one of three ways.
Outpatient rehab – this type of therapy is most common for people who are unable to leave their families or jobs to receive intensive rehab treatment. Outpatient therapy involves a client going to a rehab center or a doctor on a daily, weekly, or monthly basis. Depending on the program, these sessions include counseling, medical, and holistic therapies. These therapies are usually coordinated by a rehab facility but a person can go outside of their chosen rehab to seek alternatives.
Inpatient rehab – this type of therapy is most common for people who are unable to deal with the triggers that everyday life presents. It is also the most common court ordered rehab. Inpatient rehab involves living, eating, and sleeping in a hospital or rehab facility. It still offers the three main types of rehab therapy but due to space, monetary, and other constraints may not have as many programs as are available through outpatient rehab. In this type of rehab, the patient has less freedom but more access to the tools that help build positive life changes.
Combination of inpatient and outpatient rehab – This is very common in all circumstances. Many people choose an inpatient rehab to physically and mentally withdraw off the drug and then continue their treatment as an outpatient program. This treatment has a higher success rate than inpatient or outpatient rehab alone. It allows the patient to continue therapy for as long as it takes to rid themselves of the addiction completely and change their life circumstances to prevent relapse.
No matter which type of crack rehab you choose, your success depends on you. Many people combine elements of each type in order to improve their chances of overcoming the addiction. Holistic therapy is particularly helpful in this because it is so easily adapted to any circumstance.
Benefits of Holistic Treatment
There are many benefits of holistic treatment. Most people practice some form of holistic treatment on their own, without the even realizing that it is a holistic treatment. Some of these are:
Many people know that these practices are beneficial. They do not however understand their applications for crack rehab therapy. The dietary supplements that help keep a person healthy also restore the vitamin deficiency left by crack. The herbal teas that help people sleep at night also help to alleviate insomnia left by drug addiction.
These are just the therapies used in common practice. Many more are available. Using holistic practices combined with other therapies has a variety of benefits for treating addiction. Some of these benefits are immediate while others are long term lasting benefits.
Holistic treatments concentrate more on making the person well rather than just treating the addiction to crack.
They teach techniques that you can use to solve a variety of situations rather than just one.
The concept of balance is prevalent in holistic treatments; it is usually an imbalance in one portion of life that causes addiction.
Holistic treatments normally cost less than traditional treatments.
Holist treatment is available to everyone and is easily combined with many other treatments. There isn't one single aspect or treatment approach, there are hundreds.
Should I Choose Holistic Treatment?
The only person who can tell you which treatment is right for you. There are holistic treatments available in both inpatient and outpatient crack rehab facilities. A few of these treatments are:
art therapy,
music therapy,
chiropractics,
meditation,
herbal medicine,
relaxation,
animal assisted therapy,
spiritual counseling,
massage, and
yoga, tai chai, and qigong exercise therapy.
When considering a choice of therapies, it is important to remember that it is possible to combine holistic therapies and the mainstream drug therapy choices. Most rehabs now offer this combination and a variety of others. There is no reason to choose between the different types of therapy when you can choose aspects of each. This leaves only the choice between inpatient and outpatient practices.
How Long Will Crack Rehab Take?
There is no set time for how long rehab takes. Although some inpatient therapies for crack addiction, specifically court ordered ones have specific timelines such as 28, 30, 60 and 90 days these are often just a start. Inpatient holistic and traditional practices are just a start to lifelong changes that prevent relapse and help solve the problems that caused the addiction in the first place.
Crack rehab should consist of lifestyle changes as well as physical getting off the drug. These lifestyle changes sometimes are easy to accomplish and the new habits take hold rapidly, other times they are harder to accomplish and only become habit after months of therapy.
Holistic medicine often takes longer simply because it is a lifelong practice. It is not that the therapy takes longer or is more difficult, it is that most holistic practices continue to help you improve your life regardless of the addiction.
What to Expect in Crack Rehab
What to expect in crack rehab depends on the rehab and setting. Most rehabs follow this format:
Detox – this is the initial phase of rehab. This is where your body rids itself of the last of the drug and you go into physical withdrawal. Physical withdrawal from crack is unpleasant but not normally dangerous. The doctor might give you medication to help with the emotional and physical disturbance you experience.
Protracted phase – this is the second phase of withdrawal. In this phase, you may still experience a few symptoms but it is the cravings that you need to watch out for. In rehab, you begin to work on finding the cause of your crack addiction and learn to minimize or get rid of any triggers that you have that might lead to drug use.
Every program is different. Most programs involve first dealing with the withdrawal and then learning not to use again. After you are comfortable with not using again, you learn coping skills that help you get back to a normal life.
What Does Crack Rehab Cost? Is Insurance Accepted?
The cost of crack rehab depends on whether it is inpatient, outpatient, luxury, private, or government funded. Inpatient rehab costs more that outpatient and of course luxury rehabs cost more than private rehab and ones funded by the government.
Most luxury rehabs are extremely expensive. They range from a few thousand a day to hundreds of thousands per month. These rehabs offer a range of treatments as well as a lot of amenities and extra services. Private rehabs have plenty of amenities and services. They just do not specialize in high end services.
The good news is that there are many levels in between these rehabs. There are rehabs that operate on a sliding scale and ones that are funded completely by the government. If you have insurance many rehabs take insurance and many insurance companies recognize addiction as a medical condition. Talk to your insurance company and the rehabs financial counselors to find out more.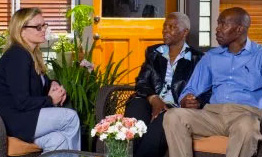 Call 800-414-5013 Today
Who Answers?
Where Should I Go for Help?
Many places offer help for your crack addiction. These places are hospitals, rehabs, doctors, and holistic centers. You can also ask your family or friends for advice. Most rehabs have counselors and other experts that will help you design the program that best suits you.
Crack Rehab Recovery, What Happens Next?
After rehab you get your life back. Rehab gives you the skills and help to change the patterns that lead to doing crack. Many people are lost after rehab because their lives are different once they stop using. Sometimes they feel lost and depending on how long they were using they might not be able to simply return to their old life. This is where continued counseling and holistic recovery comes in. Counseling and holistic practices help you get your life back on track.
It is Time to Get Sober
The hardest part is over; you made the decision to take your life back from the drug. Now all you have to do is find a rehab and recovery program that will help you to do this. By utilizing medical treatment, counseling, and holistic therapy, you can escape the clutches of the drug and get your life back on track. Call 800-414-5013 Who Answers? toll free anytime for help finding treatment.