Table of Contents
Benzodiazepine Rehab
Benzodiazepines are extremely helpful to those who have an anxiety disorder, PTSD, panic disorder, or other mental and physical health problems. The issue is that this class of drugs is also highly addictive and dangerous to stop suddenly. According to the National Institute on Drug Abuse, benzodiazepines work like opiates. They flood the system with dopamine and cause these receptors to change.
Despite their benefits, benzodiazepines can be very dangerous when you go into withdrawal. Unlike many other drugs, benzodiazepine withdrawal symptoms are sometimes extremely dangerous. It is important to see medical treatment before attempting to get through the physical withdrawal. Knowing about benzodiazepine rehab can help you make the decision to leave these drugs behind.
Don't Wait. Call Today To Get The Best Treatment Options
800-414-5013

Who Answers?
Types of Treatment
There are three basic types of treatment available through most rehabs. These are:
Medical therapy – this type of therapy is conducted by a doctor. Your doctor prescribes medications to help with the symptoms of withdrawal and the cause of the addiction. This helps you overcome the addiction but does nothing to help the psychological and behavioral aspects of the addiction.
Counseling – therapists and psychologists conduct this type of therapy. The therapist conducts behavioral, cognitive, and group therapy. Although therapy is an excellent way to work through the cause of addiction and helps with psychological withdrawal, it does not address many of the long term effects or the actual symptoms of withdrawal.
Holistic therapy – this type of therapy is conducted by one of many types of holistic practitioners. There are hundreds of holistic therapies available. Most of these therapies are beneficial for benzodiazepine addiction. Things like herbal medicine and vitamins to help the physical symptoms of withdrawal and relaxation and mediation to help the psychological symptoms. Holistic therapy also focuses on the cause of benzodiazepine addiction and how to make long term changes to prevent any addiction from happening again.
The treatment programs with the best success combine these therapies in one of three programs. There are inpatient programs, outpatient programs, and combined programs. Each of these programs has benefits and drawbacks.
Inpatient therapy is a residential program where a patient stays at the rehab facility 24 hours a day until the patient, doctors, and counselors agree that they are able to leave. The benefits of an inpatient program are:
You have access to therapy, counselors and medical practitioners 24 hours a day, 7 days a week.
The isolation keeps you away from your triggers.
You can form a network of peers who have gone through the same things that you have with addiction.
You can concentrate on recovering instead of worrying about work and school.
Like anything, inpatient programs have drawbacks as well. A few of these drawbacks are:
You lose your freedom, once you check in you cannot leave unless you check yourself out. Of course if the rehab is court ordered than you cannot leave at all until the order says that you can.
You are away from family and friends for an extended period.
You have to take off work or school while at an inpatient facility.
An outpatient program is a program where you stay at home and attend daily, weekly, or monthly sessions for the various types of treatment. As with inpatient programs there are benefits and drawbacks. The benefits are:
You have your freedom.
You can continue to work or go to school while in treatment.
More treatment options might be available.
You can see your family and friends any time you want.
The drawbacks of an outpatient treatment program are:
It can be confusing and difficult to keep up with all of the various treatment types.
You will be constantly exposed to your triggers and this might cause a relapse.
You might not be properly prepared to remain in the environment that caused the abuse in the first place.
You will not build the peer support network that you would in an inpatient rehab.
Combination programs are a mix of inpatient therapy and outpatient rehab. Usually you start your program as an inpatient when the cravings are the worst or when there is a chance that the physical detox will hurt you. Once it is under control you switch to an outpatient program to continue learning and counseling.
Benefits of Holistic Treatment
There are wide spread benefits to holistic therapy for benzodiazepine addiction. There are surprising amounts of mainstream therapists and doctors recommend holistic therapy practices for the treatment of addiction. A few of the therapies used are:
Each of these treatments fall under the umbrella of holistic medicine. There are many benefits to holistic treatments in general as well. A few of these benefits are:
Holistic treatments traditionally cost less than their counterparts do.
They treat the whole person rather than just the addiction.
Sometimes they are easier to access than some of the traditional methods of treatment.
They can be used to help in more situations than just addiction.
The benefits of holistic treatment when combined with other treatment programs show a significant drop in relapse rates.
Should I Choose Holistic Treatment?
Ultimately, the choice between holistic treatment and other treatments is up to you. The benefits of holistic treatment when combined with other treatment types outweigh any drawbacks that you might encounter. Choosing a holistic treatment does not necessarily mean you are giving up on other forms of treatment as they can be easily added to a more traditional therapy. Most people choose a combination of therapies that include inpatient outpatient and holistic treatment.
How Long will Benzodiazepine Rehab Take?
How long benzodiazepine rehab lasts is up to you. Most people who are in therapy for benzodiazepines will tell you that you get what you put into the treatment back out of it. Some will say that it takes only 30, 60, or 90 days but in reality, it usually takes longer. After getting over the physical aspects of withdrawal, you will still need to cope with the cravings, the psychological withdrawal issues, and the cause of the addiction. Sometimes people get over these things quickly and get back to their life, other times they discover the underlying cause is a mental illness that is manageable but not curable.
What to Expect in Benzodiazepine Rehab
You can expect different things from the different types of rehab.
During inpatient rehab, you can expect:
Detox – this is where you are getting over the physical symptoms of benzodiazepine withdrawal. You can expect doctors and staff to closely monitor you to make sure that you are safe and healthy.
Counseling – you can expect to attend a variety of counseling sessions and holistic therapy sessions to learn to deal with the psychological effects and the cause of the addiction. You may also be put on medications to manage the psychological symptoms.
Aftercare – here you will learn to deal with triggers and circumstances that might make you relapse. There is also continuing care available for those who need it.
In outpatient rehab you can expect:
Visits with a coordinator to help you keep track of therapy sessions and appointments.
Counseling, doctor's visits, and holistic types of therapy to help you deal with the psychological aspects, causes, and other issues.
This care will continue until you, your doctor, and your therapists decide together that you no longer need it.
Combination therapy just combines these two programs. You can expect much the same things in combination therapy.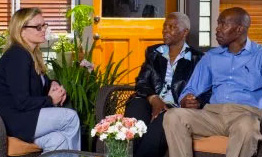 Call 800-414-5013 Today
Who Answers?
What Does Benzodiazepine Rehab Cost? Is Insurance Accepted?
The cost of benzodiazepine rehab depends on what type of treatment it is. There are usually three levels of treatment, luxury, private, and government funded. Luxury of course is the most expensive and contains the most amenities. Luxury rehabs can cost hundreds of thousands of dollars. Private rehabs are less costly, only about 20,000 to 30,000 per month. Government rehabs often operate on a sliding scale or income based scale. This numbers are based off inpatient costs only.
Outpatient cost works a bit differently. In outpatient rehab, you pay for individual services rather than a flat fee. What it costs depends on the types of services you take advantage of.
In any case, insurance may cover at least a part of the cost of rehab. Since insurance now recognizes addiction as a disease, they are more inclined to provide benefits for both inpatient and outpatient rehab. Most rehab facilities have financial counselors that will help guide you through both the insurance and financial aid procedures.
Where Should I Go for Help?
There are many places you can go for help. You can try the doctor, a local rehab, or a community health department. Most of these agencies have access to information on many forms of therapy. You can also call the Substance Abuse and Mental Health Services Administration for a list of available rehab facilities and programs.
Benzodiazepine Rehab Recovery, What Happens Next?
Now that you've made the decision to get help for a benzodiazepine addiction, what happens next is up to you. When you participate in rehab, you learn valuable skills that help you to overcome the pressures of addiction. Once rehab it finished it is up to you to continue what you learned and avoid relapse.
Get Out Now
Although stopping benzodiazepines is dangerous, the time to stop is now. The longer you use more than the recommended dosage of these drugs the more likely you are to suffer its long term ill effects. It is time for you to get help and use all of the methods available to you to get off these drugs.