Table of Contents
Amphetamine Rehab
According to the Drug Enforcement Administration, amphetamines are stimulants commonly used to speed up the. Some people who take them say that they feel invincible. It is easy to see why they are additive. Many people become addicted to amphetamines without ever realizing it. They wake up one day and realize they have been chasing a high rather than fulfilling their responsibilities.
Withdrawal from amphetamine addiction can be dangerous, not because the physical effects of withdrawal but because of the depression and loss of motivation that can follow weeks or months afterward. It is important to seek treatment for the addiction before this becomes a serious problem. If you find yourself in this situation, it is good to know the types of treatment available including the holistic treatments as well as how to access this treatment.
Don't Wait. Call Today To Get The Best Treatment Options
800-414-5013

Who Answers?
Types of Treatment
There are three basic types of amphetamine rehab treatment. Rehab centers use counseling, medications, and holistic treatments to help people get off amphetamines. Each one of these treatments has its own benefits. These benefits are:
Medication – this type helps you through withdrawal and helps to treat the cause of the addiction if it can be treated with medication.
Counseling – this type helps you heal and discover the cause of the addiction.
Holistic treatments – holistic treatments can help with all of the above and can help you build a lasting framework for recovery.
Most rehabs combine these treatments into one of three programs. These programs are inpatient, outpatient, and a combination of the two. Each of these has its own benefits and drawbacks. Most amphetamine rehabs fall into one of these programs.
Inpatient programs are residential programs for amphetamine addiction. Most court ordered rehabs are inpatient. A patient stays at the rehab facility 24 hours a day.
Benefits:

24 hour care means access to medical and psychiatric staff all day and all night. This is excellent for patients who are in crisis.
Patients can completely avoid things that trigger their amphetamine use. This helps to avoid relapse until they can learn to deal with the triggers.
They can concentrate on getting well without outside distractions.
Peer support from other amphetamine users let them know what to expect and sometimes patients act as mentors.

Drawbacks:

No freedom, many patients cannot take the lack of freedom an inpatient rehab requires.
No access to friends and family.
Higher cost due to meals and 24 hour care.
Treatment requires a patient to take off work or school.
Outpatient programs are programs in which the patient goes to sessions at a rehab facility daily, weekly, or monthly.
Benefits

Freedom to rearrange the treatment schedule to meet your needs,
Ability to work or go to school while undergoing treatment,
Access to family and friend support networks while in rehab, and
Slightly lower cost than inpatient rehab and more programs available,

Drawbacks

The patient is exposed to relapse triggers, possibly before they are ready,
No access to counselors at night or on the weekends,
Lack peer support from other addicts unless they attend group sessions, and
Many normal distractions that might detract from treatment.
Combination therapy is a combination of inpatient and outpatient programs. Many people detox or go through physical withdrawal on an inpatient basis and then graduate to outpatient therapy. All of the benefits and drawbacks of each program still applies in combination therapy.
Regardless of which program you choose, all three types of treatment are usually available. Most people who are in long term rehab take advantage of a combination program. This gives them the skills to deal with the drawbacks of an outpatient program before actually having to face them.
Benefits of Holistic Treatment
The benefits of holistic therapies are well known. According to the American Psychological Association, many mainstream doctors and therapists use holistic therapies to treat addiction already. These mainstream therapies include:
Aside from the benefits of individual therapies, holistic treatments offer a variety of benefits no matter what type of therapy you use. These are:
Holistic therapies cover a broad range of therapeutic practices. Most of these therapies are available in some form in the rehab environment.
These therapies treat the whole person not just the addiction.
Holistic treatments tend to cost less than others out there do.
Most holistic practices offer lifelong solutions.
There are far more benefits to holistic therapies than those listed here. Most doctors agree that when the different therapies are combined relapse rates are lower than any one particular therapy.
Should I Choose Holistic Treatment?
The treatment that works best for you depends on your schedule, your level of addition, and your individual preferences. Each person is different and no one therapy is guaranteed to prevent relapse. If other treatments for your amphetamine addiction have failed then holistic medicine might be another option to try. Holistic herbal treatments are usually easier on the body than traditional medical treatments.
Like many other stimulants, amphetamine relapse is very common. Holistic treatments teach approaches that continue to help you deal with cravings and stressful situations long after rehab is finished. They are also not just for drug addiction; many of the holistic treatments can be applied to other aspects of your life.
How Long will Amphetamine Rehab Take?
The length of amphetamine rehab depends on several factors. These factors are:
How motivated you are to stop your amphetamine use.
The length of time the drugs were in your system.
The amount of amphetamines you used.
Which amphetamines you used.
How long you used the amphetamines for.
The treatment approaches you take and your individual mind and body make up.
There is no set time it takes to recover from any drug. Most inpatient rehabs last 30, 60, or 90 days depending on the rehab. This is just a start. Many rehabs have continuing care that can last months or even years.
Holistic treatments do not have a set time frame either. Most holistic programs are lifelong practices. You do not just stop doing yoga, taking vitamins, or watching your diet just because you no longer crave an amphetamine. It just makes sense that these practices continue after the technical rehab has ended.
What to Expect in Amphetamine Rehab
What you can expect in rehab depends on the rehab. In inpatient treatment, you can expect to detox from the drug and then receive counseling and holistic treatment. Usually all of these treatments follow a specific plan and schedule. Mealtimes and sleep times are also on a very specific schedule at inpatient facilities. Pretty much everything is structured there.
Outpatient rehab is a bit different in that you are going to a clinic to get treatment. You can expect to either go to the clinic at a specific time or make an appointment for counseling and medication. Holistic treatments are conducted either by appointment or at set times in groups.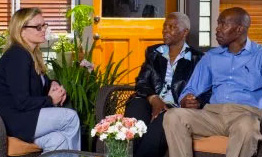 Call 800-414-5013 Today
Who Answers?
What Does Amphetamine Rehab Cost? Is Insurance Accepted?
Amphetamine rehab costs vary depending on the type and style of the rehab. Most inpatient and outpatient rehabs come in three different price ranges.
Luxury rehabs – these are the higher end rehabs and can cost anywhere from several thousand a day to hundreds of thousands of dollars.
Private rehabs – these are the middle cost rehabs and have price tags anywhere from a few hundred a day to up to around 50,000 per month.
Government funded rehabs – in these rehabs, the government funds at least a portion of the treatment. This means that they either operate on a sliding scale or free.
The differences in cost are due to funding considerations and the amount of amenities they have. Some of the luxury rehabs are more like spas or hotels than medical treatment facilities. The more they have, the more they generally cost.
Outpatient rehabs are different and are usually pay per service. The more services you have, more you can expect to pay. Holistic therapies are much the same although they tend to be lower cost than many other styles of treatment.
Where Should I Go for Help?
Where you go for help is ultimately up to you. There are many qualified rehabs across the country. If you are looking for advice, on which rehab to go to you can ask your doctor, your local health department, and other recovering amphetamine addicts. Most people will be willing to offer you advice on where to go, it is important to do some research yourself before committing to a costly treatment program.
Amphetamine Rehab Recovery, What Happens Next?
Many people worry about what happens after rehab or what happens next. Unfortunately, it is impossible to predict what will happen in the future. What can be predicted is that with the combination of holistic and traditional methods, you will have the tools to overcome your addiction. If you use those tools, you will be able to keep clean and get your life back.
The Time to Get Off Amphetamines is Now
You have already done the hard part; you made the decision to seek treatment for your amphetamine addiction. The rest is simply a matter of learning how to cope with cravings, triggers, and applying that knowledge to your life and circumstances.