Table of Contents
Ambien Rehab
According to the National Library of Medicine, Ambien is a medication typically used to treat short term insomnia. Unfortunately, during this short term treatment, many people become addicted to it. Whether you started taking it for insomnia and your body became tolerant or because you started using more than you were prescribed, you find yourself unable to stop using it. It might be time to consider the fact that you are addicted to Ambien.
Types of Treatment
There are three types of treatment and three types of treatment programs. You can find all of the treatment types in any of the treatment programs. The treatment programs consist of inpatient, outpatient, and combined programs.
Inpatient programs are the residential programs often seen on television and in movies. These programs are sometimes court ordered. As with any program, inpatient treatment programs have benefits and drawbacks.

Benefits

patient is away from all triggers,
isolation allows the patient to concentrate on recovery without outside influences,
patient has access to 24 hour care,
group therapy and bonding with other patients is therapeutic, and
patient builds a support structure with others who have been through the problem.

Drawbacks

the lack of freedom to come and go is problematic to some patients,
expensive because meals and sleeping quarters are included,
less choices when it comes to treatment types, and
being away from family, friends, work, and school may be an issue.

Outpatient programs are nonresidential programs. A patient engages in treatment daily, weekly, or monthly. Outpatient programs are usually available to those who have some control over addiction.

Benefits

patient can work or go to school while in treatment,
is less expensive than inpatient treatment,
family and friends are accessible,
more treatment options than in inpatient,
patient feels a sense of control and freedom, and
behaviors learned in sessions can be used immediately.

Drawbacks

patient is exposed to a variety of triggers and situations where they can use drugs,
not as much peer experience and support,
no support for late night hours, and
no doctor on call.

Combination program, this program consists of both inpatient and outpatient programs. The inpatient program in a combination treatment is usually just long enough to overcome the physical symptoms of withdrawal. The outpatient portion lasts much longer. This is the program with the lowest rate of relapse but it has all of the drawbacks of both programs as well.
Counseling, medical visits, and holistic therapies may be a part of all of these programs. They are the best way to beat addiction. Most treatment programs have a combination of all of these treatment types.
Benefits of Holistic Treatment
The benefits of holistic treatment for Ambien addiction vary depending on the person that is being treated and the severity of the addiction. For each set of symptoms of Ambien withdrawal, there is a holistic treatment that might help.
Nausea, shaking, abdominal cramps, and vomiting – holistic practitioners can blend a variety of herbal teas and medicines that help to alleviate each of these symptoms.
Anxiety, fear, paranoia, and panic attacks – relaxation, deep breathing, meditation, and hypnosis all might help to stop these.
Dysphoria, insomnia, and mood changes – Tai Chi and yoga can help these conditions.
No method is fool proof but the shear variety of treatments available through holistic therapy gives you a range of options. Holistic therapy also has an overall impact on your life. The point of it is to treat the whole person not just the addiction. The aim of holistic therapy is to treat the addiction, the person, the cause of the addiction, and change the person's life for the better.
Should I Choose Holistic Treatment
Choosing holistic treatment is an individual decision. It is important to know that according to the American Psychological Association, most rehabs and doctors recommend several of the mainstream holistic treatments already. Ambien addiction or any addiction for that matter infects the whole person. It is not just a physical or mental withdrawal, it is what the drug does to a person's life and family.
Addiction of any kind affects almost every aspect of your life. Any treatment that helps including treatments that may not be mainstream, are an asset to your recovery program. If other treatments do not seem to be working it is important to branch out into other forms of therapy. Holistic medicine offers some of these other forms of therapy that might be effective.
How Long Will Ambien Rehab Take?
How long Ambien rehab takes is up to you. It could take a few weeks or it could take longer. The length of time you need to recover depends on:
length of the addiction,
amount of use,
last incident of use, and
the reasons for using.
The reasons for using is one of the key determining factors. It is important because unlike the physical and mental effects of withdrawal, it is not dependent on the drug. When it comes to addiction it is really easy to switch one addiction for another if the reason you started using isn't corrected. Ambien is a popular sleeping medication often used for insomnia related to anxiety and other mental health issues. Even stopping the Ambien is not going to solve these problems.
Some people fight their whole lives to cope with mental health issues that might lead to insomnia. Holistic treatments and counseling help to solve these issues but they can take weeks, months, or even years to work.
What to Expect in Ambien Rehab
What you can expect during Ambien rehab depends on the type of treatment that you use. Although most treatments are different, they do have some common aspects. These common aspects are:
Detox – the first part of rehab normally involves detoxing off Ambien. When you detox, you feel the physical signs of the drug withdrawal. This for some is the most disturbing portion of rehab. Although some things might help, the some of the feelings might get through. Most facilities offer counseling, medication, and distractions to help you through this period.
Secondary therapy – this is the time that most of the mental signs of withdrawal are present. You are also trying to find the reasons why you got addicted to Ambien in the first place and treat it.
Release from rehab – before you are released you will need to learn how to deal with cravings and triggers. There are methods to deal with them like getting rid of things that trigger you and avoiding situations that made you use.
Although these aspects differ between the treatment programs, most rehabs have similar programs.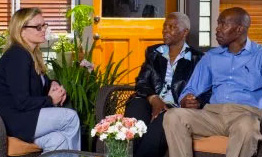 Call 800-414-5013 Today
Who Answers?
What Does Ambien Rehab Cost? Is Insurance Accepted?
The cost of Ambien rehab depends on several factors. These factors are:
The type of rehab – inpatient costs more than outpatient and combine generally is somewhere in the middle.
The amount of amenities available – some rehabs have spa and hotel like amenities while others just offer basics such as room and board, meals, and therapy.
The type of treatment – some treatments are less expensive than others.
Luxury rehabs range from a few thousand to hundreds of thousands but midrange and government funded rehabs are considerably less expensive. Most rehabs also have some form of financial assistance and some insurance covers the cost of rehab. Before deciding on a rehab, it is important to check with your insurance company, state funding assistance, as well as the facilities financial counselors. They might be able to help you with funding your treatment.
Where Should I Go for Help?
There are many places you can go for help. You can start by talking to your friends and family about what you are trying to do. You can also talk to your doctor, your local hospital, and the local health department. Each of these places will, at the very least have some information and resources you can turn to. The hardest decision you will make is deciding to get help. The type of help and finding a suitable rehab is easy compared to admitting you have a problem.
Ambien Rehab Recovery, What Happens Next?
What happens after recovery is completely up to you. You've made the decision to enter into rehab, this is one of the hardest parts. Once you complete rehab, you can either go on building a life without the drug or you can use what you learned and apply it to other situations to improve your life.
Many of the skills that you learn in rehab, particularly those holistic practices involved, translate easily into other situations. By building on these, you can not only continue sobriety, but improve yourself as well.
Now is the Time for Change
It is time get your life back. By using medication, counseling, and holistic therapies, you can regain what Ambien took from you and treat the actual cause of your addiction. It is time to be back in control of your actions rather than giving the drug that power. Call 800-414-5013 Who Answers? toll free anytime for help finding treatment. Call 800-414-5013 Who Answers? toll free for help finding treatment.